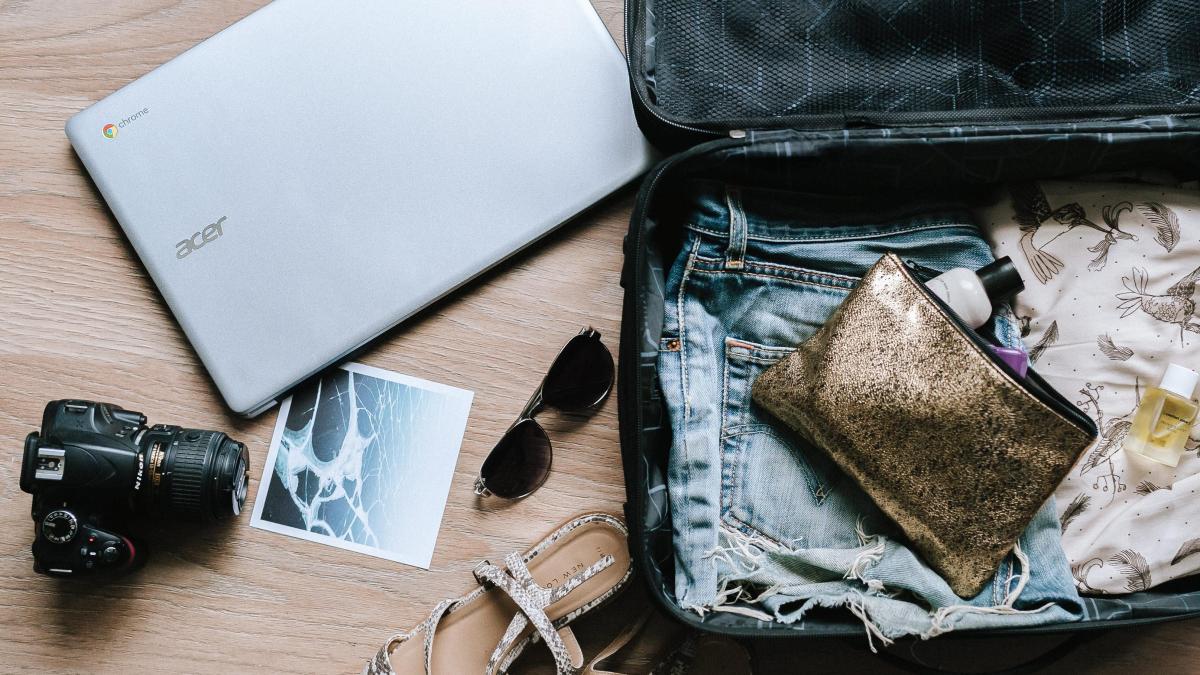 Are you going on a trip this summer? Holidays are a long-awaited moment of disconnection, rest and enjoyment. Whether you have chosen a city brimming with life for sightseeing, or you opted for a destination with paradisiacal beaches, surely there are a number of electronic devices that cannot be missing from your luggage.
To begin with, the indisputable essential is our mobile phone. With it we stay in touch with our loved ones, we listen to music, take photos and videos, book flights, hotels and restaurants, consult social networks and maps… There are those who also travel with their computer or tablet, either in case a problem arises. unforeseen work or to use it as entertainment to watch series or movies. There are also others such as the electronic book, the smart watch, headphones, a camera, among a long list of possible travel companions.
However, if you are going to travel with electronic devices, there are a series of guidelines to take into account to avoid unforeseen events. We don't want to arrive at our destination and discover that our smartphone charger is missing, that our computer screen has broken or that we have lost some valuable object.
Tips for traveling with electronic devices 1 To make sure you don't forget anything, make a list of the devices you want to take with you, as well as what they need (charger, case, external battery or whatever). 2 It is advisable to store each device in a well-protected case, to avoid bumps or scratches. 3 It's also a good idea to keep them all together in one compartment or bag, so it's easier to locate and remove them at security. 4 It is best to carry electronic devices in your hand luggage. This way they are more monitored and there is less chance of them being damaged by a blow to the suitcase in the cabin. 5 Back up as many devices as possible, in case they get stolen. 6 Also check that you have space in your memory, do not go to witness the best sunset from the beach and do not have space for more photos on your mobile. 7 Write down the models and reference codes of the devices and learn how to locate or block them if they are lost or stolen. This will also be of great help to file the corresponding complaint. 8 Find out about data roaming, your rate and roaming in the destination you are traveling to, to find out whether or not you can use the internet on your smartphone wherever you travel. 9 Avoid connecting to open and unknown Wi-Fi networks, as well as using public chargers, as they can be the path for a cyber attack. Also, turn off Bluetooth when you don't need it. 10 Update the operating system of your devices and the most recent versions of applications, for greater protection of your personal data. read also